FORESTS
Forests are one of the most species-rich of all land ecosystems in the European Union (EU). From cold boreal forests to sub-tropical, Atlantic island forests, Europe boasts more than 80 different types of forest habitats. These forests provide homes to a vast diversity of wildlife, especially birds and insects.
Even though there has been a constant increase in forest cover over the last 150 years in Europe, our native forests and their biodiversity remain under pressure. Poor forest management practices and the spread of invasive alien species and pests are leading to a deterioration in forest health. Extreme weather events such as storms and forest fires, which are becoming more intense and frequent due to climate change, are further pushing some of Europe's forests to their limit. Some of Europe's last remaining old-growth forests are still being cut-down for commercial purposes.
The EU protects Europe's endangered forests through an EU-wide legal protection framework, and by actively funding their conservation and promoting good quality forestry management. Natura 2000 - Europe's network of protected areas - is at the core of the protection of natural forests in Europe.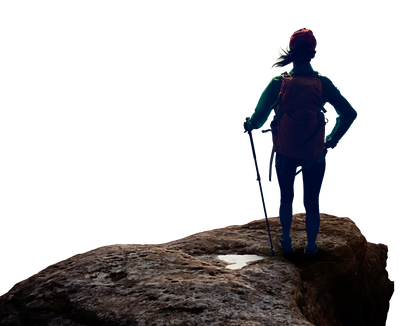 FOREST HABITATS
Different kinds of forest exist across Europe, adapted to local environmental conditions. 85 different forest habitat types are protected by the EU Habitats Directive. Some of these forest habitats only exist in very specific areas, such as the Apennine beech forests, the palm tree groves of Crete and the Canaries, and the Cyprus cedar forests. More widespread forests include the beech forests that tend to dominate in Central Europe, the coniferous (pine and spruce) forests that are common in mountainous areas and in northern Europe, and the mixed oak and coniferous forests that are typical of the Mediterranean region.
NATURA 2000 SITES THAT PROTECT OAK FORESTS
OAK FORESTS
Natural oak forests are distributed widely across Europe. There are many kinds of oak forests - from deciduous, temperate Atlantic oak woodlands to evergreen Mediterranean oak forests. The most common oak tree species are the common oak (Quercus robur) and the evergreen holm oak (Quercus ilex). The rarest is the golden oak (Quercus alnifolia) which dominates some woodlands in the mountains of Cyprus. Of all European native tree species, oaks are considered those with the highest number of species associated to them, in particular amongst insects.
The Natura 2000 network protects oak woodlands across Europe. This includes the Atlantic and Central European oak forests which are characterised by the common oak and sessile oak (Quercus petraea), both of which are the dominant oak trees in more than 2,000 Natura 2000 sites across EU.
FOREST SPECIES
As well as trees species, European forests are home to a rich array of animals and plants. Many species are exclusive to European forests and occur nowhere else in the world. Bigger animal species such as bears, wolves and eagles, even though not fully dependent on forests, also rely heavily on these ecosystems.
Forests have undergone major changes over the last few centuries and some formerly common forest-dependent species are now struggling to survive. The EU Nature Directives protect more than 400 plant and animal species associated with woodland and forest ecosystems: more than 250 birds, almost 30 amphibian species, 48 arthropods, 57 mammals, 16 non-vascular plants, 13 reptiles, 10 molluscs and four vascular plants that are dependent on forests are legally protected in the EU. The Spectacled salamander (Salamandrina terdigitata), for instance, is only found in southern Italy.
?
WHAT IS THE EU DOING TO PROTECT OUR FORESTS
Forest biodiversity protection is coordinated at European Union level. Different policies and strategies are in place to ensure the sustainable management of forests and the conservation of its rich biodiversity. The EU Nature Directives, in particular, protect endangered forest species and habitats. At their centre is the Natura 2000 network that currently includes more than 20,000 designated areas for the protection of forests habitats in the EU.
As part of the European Green Deal, the European Commission has developed a new EU Forest Strategy. This strategy builds on the objectives of the EU Biodiversity Strategy for 2030, covering the whole forest cycle from tree planting to felling, and promotes the many services that forests provide. The strategy also aims to ensure healthy and resilient forests that contribute significantly to biodiversity and climate goals, reduce and respond to natural disasters, secure livelihoods, and support a circular economy and rural communities.
LEARN MORE
FOREST INFORMATION SYSTEM FOR EUROPE
FISE provides clear, easy-to-use, open access and updated information about the state of and trends in Europe's forests.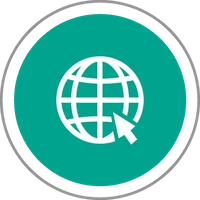 FOREST.EEA.EUROPA.EU