Europe has a rich diversity of wild plant and animal species many of which are unique to this continent and exist nowhere else in the world
The conservation status of species in Europe
The latest conservation status assessment of species under the EU's nature directives, prepared by the EEA and its ETC shows that most protected species in Europe have a poor or bad conservation status. Please visit the dedicated page to access the assessment
European species in numbers
According to the International Union for Conservation of Nature (IUCN) Eropean biodiversity includes:
≈ 20,000
species of vascular plants
≈ 800
species of birds and mammals
≈ 230
species of reptiles and amphibians
> 100,000
invertebrate species
Particularly the countries surrounding the Mediterranean Sea are rich in species numbers and many species are found only there. The Mediterranean Basin is considered a global biodiversity hotspot. The norther part of Europe is home to fewer species, some still unique to Europe.
The IUCN has assessed the threat status of selected species on behalf of the European Commission. To date, more than 15,000 species have been assessed on the European Red List, including all vertebrate species (mammals, amphibians, reptiles, birds and fishes), terrestrial and aquatic molluscs, dragonflies, butterflies, bees, grasshoppers, crickets and bush-crickets, freshwater molluscs, trees, medicinal plants, bryophytes, and pteridophytes (ferns and lycopods), and a selection of saproxylic beetles, endemic shrubs, and other selected vascular plants. The links to the reports are available in the Related resources paragraph.
Know more about the species
Explore EUNIS
the European Nature Information Systems
EUNIS provides information on species mentioned in the EU Birds and Habitats Directives, the Convention on the Conservation of European Wildlife and Natural Habitats (the Bern Convention), other international species protection instruments or assessed in the European Red Lists. Go to Eunis
Related resources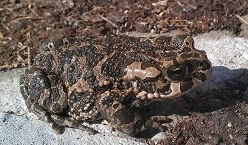 European Red List (European Commission page)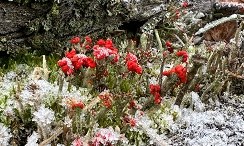 Habitats and species: latest status and trends